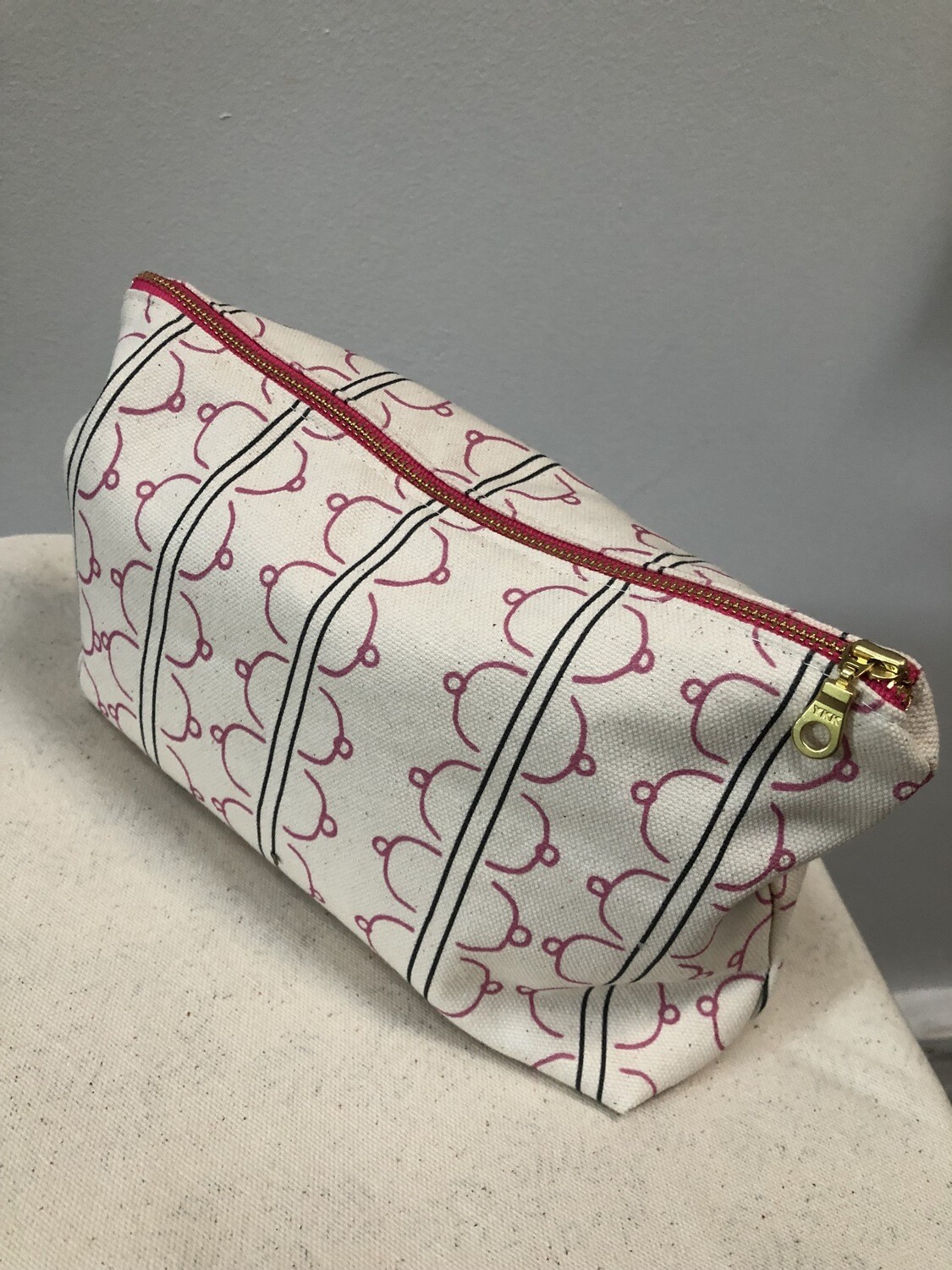 "Tata" Stripe Makeup Bag
SKU 00001
Product Details
Let's shake those Tatas! Lets' celebrate making a difference in the lives of the people fighting breast cancer. This fun bag that is sure to bring you a smile! Every bag sale gives proceeds towards the cure!

Material: 100% Organic Cotton

Color: Pink, Black & Natural with PINK zipper

Pattern: "Tata Stripe"

Dimensions: 9-3/4" wide x 6" tall x 2-1/2" thick
Save this product for later